The 2021 Annual Congress of the American Thoracic Society (ATS) was held between May 14th and 19th and showcased the latest advances and breakthrough discoveries that will reshape the future of respiratory science, patient care and global respiratory health. A robust scientific, educational and networking programme was delivered via the virtual ATS platform, which included clinical and scientific sessions, keynote series, postgraduate courses and meet the expert sessions.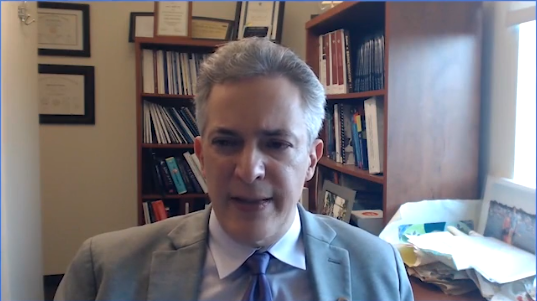 Juan Celedón, ATS President
ATS 2021 got underway with the opening ceremony and an address by current President Juan Celedón, who highlighted the extreme challenges of the past year which ATS has addressed with advocacy and a renewed focus on its over-arching mission to advance research and careers, clinical care and public health. Incoming President-Elect Lynn Schnapp then outlined key priorities and opportunities for the year ahead which include infrastructure upgrades, the leveraging of new learning methods and technologies and an increased focus on collaboration and knowledge-sharing.
"This past year, a once-in-a-century catastrophe has revealed the character and commitment of our ATS members who confronted the COVID-19 pandemic with selfless devotion to prevent further suffering and help those afflicted."

ATS President, Juan Celedón

ASTHMA
Precision Medicine in Asthma
Anke-Hilse Maitland-van-der-Zee, Amsterdam, the Netherlands outlined the 'long road ahead' for precision medicine in asthma. The heterogeneity of response to current asthma therapeutics means many patients still experience serious complications. However, the future may bring better phenotyping of patients with asthma and the combination of available biomarkers to identify treatable traits. Dr Maitland-van-der-Zee stressed that it will be important for biomarkers to be as non-invasive as possible, for example, exhaled breath analysis. Trends such as e-Health may also enable home measurement of key asthma parameters.
Advances in Asthma Therapies
Michael Wechsler, Denver, USA, disclosed results from the Phase III SOURCE study (NCT03406078, N=150) of the anti-thymic stromal lymphopoietin (TSLP) monoclonal antibody, tezepelumab. This study did not meet its primary endpoint of a categorised percentage reduction from baseline in maintenance daily oral corticosteroid dose at Week 48.
Jonathan Corren, Los Angeles, USA, presented data on pre-specified exploratory endpoints from the Phase III NAVIGATOR study (NCT03347279) of tezepelumab. Tezepelumab-treated patients experienced fewer exacerbations versus placebo irrespective of combined blood eosinophil count and fractional exhaled nitric oxide level (FeNO). Higher baseline levels of both biomarkers were associated with greater improvements in annualised asthma exacerbation rate (AAER), forced expiratory volume in one second (FEV1) and Asthma Control Questionnaire (ACQ-6) with tezepelumab.
Results of a systematic review and meta-analysis carried out by Lisa Ha-Yeon Kim, Hamilton, Canada, provided support to the recommendation to add long-acting muscarinic antagonist (LAMA) to dual inhaled corticosteroid/long-acting beta-2 agonist (ICS/LABA) in order to reduce exacerbation frequency. Patients underlying baseline risk should also be considered to identify those most likely to benefit from triple therapy, added Dr Kim.
TYREE is the first study in the Phase III clinical programme of the fixed-dose combination of albuterol and budesonide (BDA) pressurised metered-dose inhaler (pMDI) to be reported. Craig Laforce, Chapel Hill, USA, outlined how BDA pMDI significantly reduced maximum percentage fall from baseline in FEV1 observed over 60 minutes post-exercise versus placebo, and also increased the odds of full/partial protection from exercise-induced bronchospasm in patients with asthma.
Patients with no exacerbations in the TRANSVERSE treatment period
Post-hoc analysis of the open-label TRAVERSE study demonstrated that the low rates of asthma exacerbations and FEV1 improvements in dupilumab-treated patients observed over a 52-week treatment period in the parent trial (QUEST) were maintained for up to 96 weeks. Michael Weschsler, Denver, USA, noted that dupilumab-induced improvements in asthma control and quality of life were also sustained over long-term follow-up in patients with a type 2 phenotype.
Geoffrey Chupp, New Haven, USA, showcased results from the Phase IIb, randomised GRANIT study (NCT03622112, N=805) of velsecorat. Although differences in trough FEV1 between velsecorat and placebo at Week 12 were not statistically significant, treatment with velsecorat led to improvements in time to first CompEx event, CompEx event rate, FeNO and ACQ-5 scores versus placebo and was well-tolerated.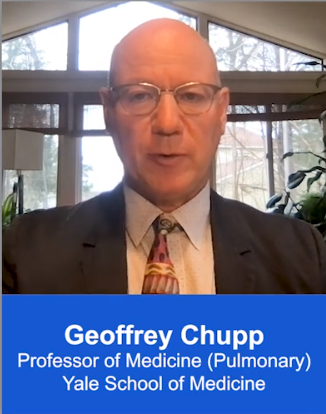 "These results demonstrate that velsecorat improves lung function and has an anti-inflammatory effect as captured by the CompEx endpoint."
Geoffrey Chupp, New Haven, USA

In the Phase III VOYAGE study (NCT02948959), dupilumab therapy led to significant and meaningful reductions in asthma exacerbations coupled with improvements in lung function and asthma control in children with uncontrolled moderate-to-severe asthma. Leonard Bacharier, Nashville, USA, described how dupilumab's onset of action was rapid and sustained over the 52-week study period with an acceptable safety profile.
Closing Remarks
Looking ahead to next year's congress, ATS is planning a live, in-person event in San Francisco which will be complemented by a rich array of online content. This hybrid conference will take place in May 2022, with final dates to be confirmed.
©Springer Healthcare 2021. This content has been independently selected and developed by Springer Healthcare and licensed by Roche for Medically. The topics covered are based on therapeutic areas specified by Roche. This content is not intended for use by healthcare professionals in the UK, US or Australia. Inclusion or exclusion of any product does not imply its use is either advocated or rejected. Use of trade names is for product identification only and does not imply endorsement. Opinions expressed do not reflect the views of Springer Healthcare. Springer Healthcare assumes no responsibility for any injury or damage to persons or property arising out of, or related to, any use of the material or to any errors or omissions. Please consult the latest prescribing information from the manufacturer for any products mentioned in this material.